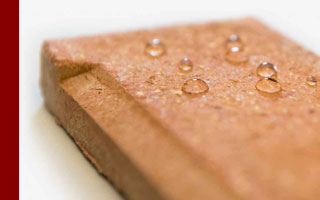 Stone repellents
CAP stone repellents provide outstanding stain protection to porous and non-porous surfaces such as natural stone, unglazed tile and grout, counter tops, walls…

CAP Porous and Non-Porous protector contains small nano components which penetrate, fill and spread over the surface creating an invisible barrier which repels organic and inorganic pollutants.

CAP Protector provides oil and water repellency, stain resistance, and easy stain cleanup.
Innovation
DuPont surfactants are the result of our commitment to world-class science that delivers more sustainable solutions through superior product performance – products that help protect people as well as the environment.
Benefits

Durable protection from staining
Superior oil and water repellency
Retains the natural appearance of stone, tile , concrete or masonry
Allows substrate to breath(non-film forming
Easy to clean and maintain
Preserves the beauty of natural stone
Scroll