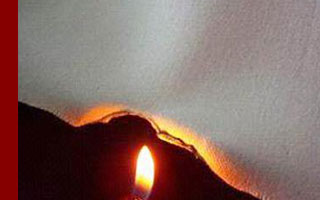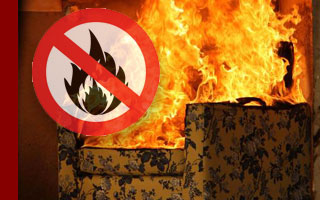 Fire Retardant
CAP Fire Retardant limits the ability for materials to burn by reducing the amount of oxidation that can occur. Special components in flame retardant spray, produce a thin layer of char when burned which insulates the treated materials and starves them for oxygen, effectively suffocating the flames.
Most common usage
Most common usage for Upholstery, drapes, curtains, rugs and carpet, wood floor, mattress covers, textile wall, dried grass and flowers, bedspreads.Once treated and untouched, the fire retardant will remain for Two years unless the client did not follow CAP recommendations.
Warranty
Flame Retardant spray meets NFPA-701, Steiner A.S.T.M-E 84-80 Tunnel test and F.A.A. Horizontal and vertical test. This is a thoroughly tested and proven product which is ideal for use in Daycare centers, Hospitals, offices, or anywhere that a fire is safely use.
CAP Fire Retardant is

Harmless
Non Toxic
Odourless
Eco-friendly
Scroll